Creative direction, design and execution by Erik Hamburger &

Chris Grit

.
---
What was your

happiest

moment during self isolation?
- "Buying a Pink couch!"

- "Finding my close inner circle"

- "Finding love "

- "Bidding Winning"


- "Self Love & Self Discovery"

- "Nurses!"

- "Seeing my GF again"

- "Knowing who your true friends are"
What was your

saddest

moment during self isolation?
- "Losing my grandmother"

- "STOP CORONA"

- "Losing my friend to covid"

- "Losing myself"
- Losing a loved one"

- "Not being there for the death of my grandfather"

- "Having 3 flights canceled "

- "falling out of touch with myself."
---
Spending all day inside during lockdown, we thought that when you go outside you'd spend time enjoying the environment, however our location research indicated otherwise. In fact most people used public spaces to get from point A to B rather than stopping and enjoying the outdoors.

Our project wanted to help people break out from their mindless walking and give them time to stop and think. For this we wanted to address the impact lockdown had on individuals.
---
With the use of mirrors we could quickly get people's attention and allow them to share their feelings, ideas and experiences with others. Whilst literally seeing themselves within their stories.
---
Movement

before

intervention
Movement

after

intervention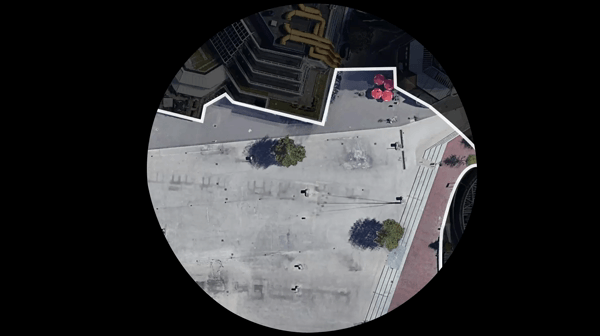 e



Other projects you might like:
---
---